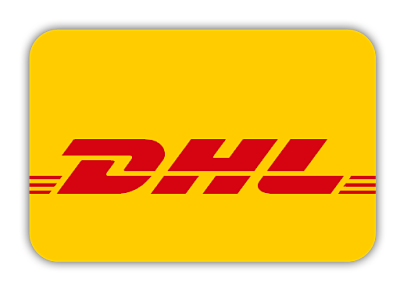 Shipping and delivery with DHL
Only for Shipping in The Netherlands:
Home delivery DHL
From € 5.75
The parcel will be delivered by DHL. Are you not at home when they deliver the package? Then they try to deliver it to your direct neighbours as standard. Doesn't this work? Then the delivery person leaves a message for you.
Pick up DHL ServicePoint
From € 5.00
We will select the nearest DHL service point for you. You will receive an email from DHL with a track & trace code, so you can keep an eye on the package. You will receive an email as soon as the package is at the service point. If the package has not been collected at the DHL service point after a week, they will return the package to us. With this option, the shipping costs are €5.00 (including VAT).
Would you like to choose a DHL service point yourself, because it is easier for you? Please let us know in the comments when ordering. You can also send us an e-mail immediately after ordering (info@retro-en-design.nl.
| Click here to find a DHL service point yourself.