SHIPPING INFORMATION: RATES DPD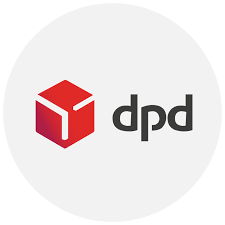 To a Pickup parcelshop
Destination
(rates incl vat)
The Netherlands
0 - 10 kg = € 4,50

10 - 20 kg = € 9,00
Zone 1
Austria, Belgium, Denmark, Germany, France, Luxembourg, United Kingdom
0 - 10 kg = € 10,50

10 - 20 kg = € 15,00
Zone 2
Estonia, Finland, Latvia, Lithuania, Portugal, Sweden, Spain
0 - 10 kg = € 19,50

10 - 20 kg = € 24,00
---
To (home)address
Destination
(rates incl vat)
The Netherlands
0 - 10 kg = € 4,50

10 - 20 kg = € 9,00
Zone 1
Austria, Belgium, Czech Republic, Denmark, Germany, France, Hungary, Luxembourg, Poland, United Kingdom
0 - 10 kg = € 12,25

10 - 20 kg = € 16,25
Zone 2
Bulgaria, Croatia, Estonia, Finland, Ireland, Italy, Latvia, Lithuania, Portugal, Romania, Slovakia, Slovenia, Sweden, Spain
0 - 10 kg = € 21,50

10 - 20 kg = € 27,50
---
Attention!
With the pickup option, the parcel must be collected by the customer at a pickup point.
Parcels are available to collect for eight calendar days at the pick-up location. Uncollected parcels will be returned again.
Unfortunately, we have to charge shipping costs for parcels that have not been collected.
Frequently Asked Questions about receiving parcels (DPD)