SOLD
Square tin by VAN HOUTEN with images of Venice
SKU:

11
Square tin by VAN HOUTEN.
Superb old square tin in the shape of a cube by VAN HOUTEN with various images of Venice.
Manufactured between 1920 and 1970.
The shape of this tin is square like a cubus and has a hinged lid. The decoration consists of a black surface decorated with gold and orange lines. On each side of the tin are different multicolored images of Venice.
Height: 9.8 cm.
Length: 9.5 cm.
Width: 9.5 cm.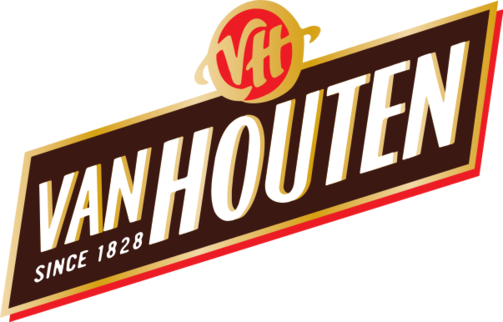 Van Houten.
The Firm Van Houten was founded in Amsterdam, Holland – by Coenraad Johannes Van Houten.
In the 1820s chocolate drinking was not widely developed and the taste quality was very poor. How to develop a chocolate drink where the housewife should only add hot water or milk to a chocolate basis? How to make the chocolate easy soluble?
Van Houten invented the cocoa pressing method – which was granted a patent from the Dutch King William I. Cocoa solids were separated from cocoa butter by means of pressing by treatment with alkali, acids were neutralized, fibres softened and broken up.
Result – light fluffy powder, full of flavour, extremely digestible and easy soluble in milk or water.
Other ground cocoa beans(=cocoa mass) mixed with sugar and with added cocoa butter which had been obtained in making cocoa powder, could be moulded into solid chocolate bars, and used to coat chocolate candies.
Van Houten builds a new factory in Weesp, the Netherlands. He starts exporting products to the UK, France and Germany.
Venice.
Venice is a city in northeastern Italy and the capital of the Veneto region. It is situated across a group of 117 small islands that are separated by canals and linked by bridges. These are located in the shallow Venetian Lagoon, an enclosed bay that lies between the mouths of the Po and the Piave Rivers. Parts of Venice are renowned for the beauty of their settings, their architecture, and artwork. The lagoon and a part of the city are listed as a World Heritage Site.