SOLD
Vintage round tin drum with image of Charlie Chaplin "The Kid"
SKU:

BT-2384-19
Vintage round tin drum with image of Charlie Chaplin "The Kid".
Description
Round vintage tin drum with separate lid. The decoration on the lid of this tin consists of an image from the movie "The Kid" with Charlie Chaplin and Jackie Coogan. The side of this tin consists of a dark blue background with the lyrics "Charlie Chaplin" and "The Kid".
Condition
This tin drum is in an original vintage condition with traces of use and age-related traces of wear.
Dimensions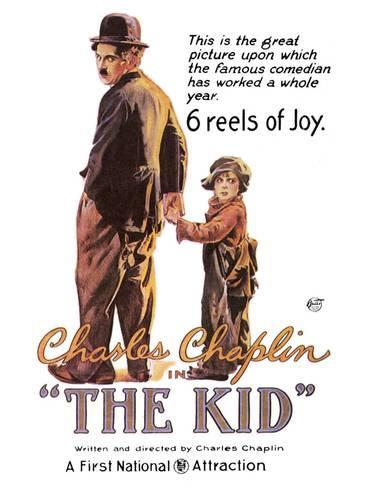 The Kid (1921)
The Kid is a 1921 American silent comedy-drama film written by, produced by, directed by, and starring Charlie Chaplin, and features Jackie Coogan[4] as his adopted son and sidekick. This was Chaplin's first full-length film as a director (he had been a co-star in 1914's Tillie's Punctured Romance). It was a huge success, and was the second-highest-grossing film in 1921, behind The Four Horsemen of the Apocalypse.
In 2011, The Kid was selected for preservation in the United States National Film Registry by the Library of Congress as being "culturally, historically, or aesthetically significant." Innovative in its combination of comedic and dramatic elements. The Kid is widely considered one of the greatest films of the silent era.
Sir Charles Spencer Chaplin (16 April 1889 – 25 December 1977) was an English comic actor, filmmaker, and composer who rose to fame in the era of silent film. Chaplin became a worldwide icon through his screen persona "the Tramp" and is considered one of the most important figures in the history of the film industry. His career spanned more than 75 years, from childhood in the Victorian era until a year before his death in 1977, and encompassed both adulation and controversy.

Some translations come from an automated system and may contain errors.