Vintage 70s Fisher Price Cash Register, Toy Cash Register
SKU:

SP-3295-21
---
Vintage 70s Fisher Price Cash Register, Toy Cash Register.
Manufacturer: Fisher-Price toys

Manufacturing date: 1970s
---
Description
This vintage Fisher-Price cash register immediately became a great toy success when it was released. Children still have a lot of fun with the real cash register operation! The cash register comes with three coins of different amounts. Pull the lever to ring the bell and watch the cash drawer pop open. Watch the coins roll down the side!
Includes two orange 5 coins and a red 25 coin.
This Fisher-Price cash register still offers hours of fun for a whole new generation.
Fisher-Price is known for its good quality products. All Fisher-Price products contribute to the development of the child and are equal to brightly coloured articles, many interactive possibilities and durable quality.
Condition
This Fisher-price toy cash register is in a good vintage condition with traces of use and age-related traces of wear. Pictures are part of the description.
Dimensions
Height: 19.8 cm.

Length: 26 cm. (incl. crank)

Width: 19.5 cm.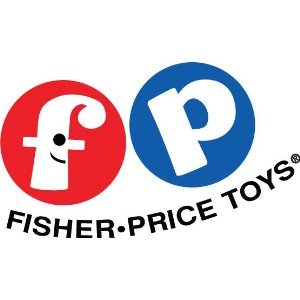 Fisher-Price is an American company that produces educational toys for children and infants, headquartered in East Aurora, New York.
Founded in 1930 by Herman Fisher, Irving Price, Price's illustrator-artist wife Margaret Evans Price, and Helen Schelle, the name Fisher-Price was established by combining two of the three names. Fisher worked previously in manufacturing, selling and advertising games for a company in Churchville, New York. Price had retired from a major variety chain store, and Helen Schelle previously operated Penny Walker Toy Shop in Binghamton, New York. Fisher-Price's fundamental toy-making principles centered on intrinsic play value, ingenuity, strong construction, good value for the money, and action. Early toys were made of heavy steel parts and ponderosa pine, which resisted splintering and held up well to heavy use. The details and charm were added with colorful lithographic labels. Mrs. Price was the first Art Director and designed push-pull toys for the opening line, based on characters from her children's books.
In 1931, three of the four founders took 16 of their wooden toys to the American International Toy Fair in New York City and they quickly became a success. The first Fisher-Price toy ever sold was "Dr. Doodle" in 1931. (The same toy, in excellent condition, would be worth a considerable amount in today's collectibles market.) In the early 1950s, Fisher-Price identified plastic as a material that could help the company incorporate longer-lasting decorations and brighter colors into its toys. "Buzzy Bee" was the first Fisher-Price toy to make use of plastic. By the end of the 1950s, Fisher-Price manufactured 39 toys incorporating plastics.
During the 1960s, the Play Family (later known as Little People) product line was introduced and soon overtook the popularity of earlier toys. Herman Fisher retired at the age of 71 in 1969 and the Quaker Oats Company bought Fisher-Price the same year.
In 1991, Fisher-Price regained its independence from The Quaker Oats Company and became a publicly traded company. Two years later, in November 1993, Fisher-Price became a wholly owned subsidiary of Mattel. A new management group set the company's focus on basic, infant and preschool products and began expansion into international markets. By 1997, Mattel decided to market all of its preschool products under the Fisher-Price name.

Some translations come from an automated system and may contain errors.
Country of origin
USA - United States of America
Kind of object
Toy cash register
Theme
Cash register - play - math - fun
Decoration
Stickers and bright colours
Category
Vintage toys
Color
Green - yellow - red - blue - Multicoloured
Author(s)
Herman Fisher, Helen Schelle, Irving Price, Margaret Evans Price
Publisher
Fisher-price Toys, East Aurora, New York
Manufacturer
Fisher-Price toys
Brand
Fisher-Price
Material
Plastic - metal
Particularities
Really working cash register
Era
1970s
Quality
Vintage with traces of use, wear and tear
Height
19,80 cm
Lenght
26,00 cm (incl. crank)
Width
19,50 cm
Content
With three coins
Shipping method
Parcel post with track & trace