Jumbolino Pop-O-Matic • Jumbo (Hausemann & Hötte) • 1974
SKU:

SP-3425-21
---
Jumbolino Pop-O-Matic • Jumbo (Hausemann & Hötte) • 1974.
Manufacturer: Koninklijke Hausemann and Hötte N.V. (Jumbo)

Manufacturing date: 1974
---
Description
Jumbolino is a fun game for young and old, full of excitement and changing opportunities. The winner is the person who has composed the most jumbolinos (clowns) at the end of the game using the dice.
The particles of the Jumbolino's are placed face up in the center of the table. Then the dice are made to roll in the POP-O-MATIC, as the player presses against the hemispherical lid with one finger. Each player may do this once. Whoever rolls the highest number of pips with both dice gets to start.
Six clowns in a box. With Rules in Dutch - French - German - English - Swedish - Norwegian - Italian.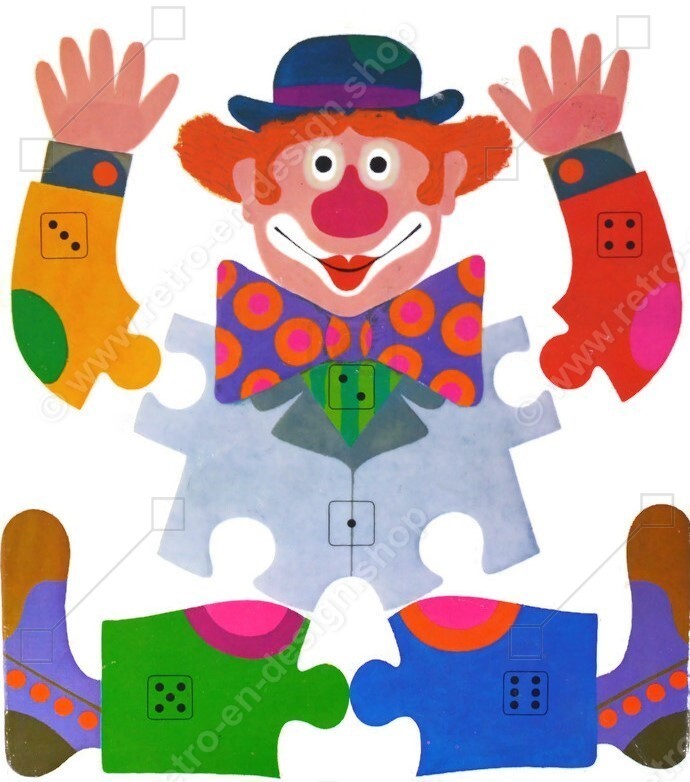 Condition
This game is in a neat vintage condition. The box has minor traces of use and age-related traces of wear. Photos are part of the description.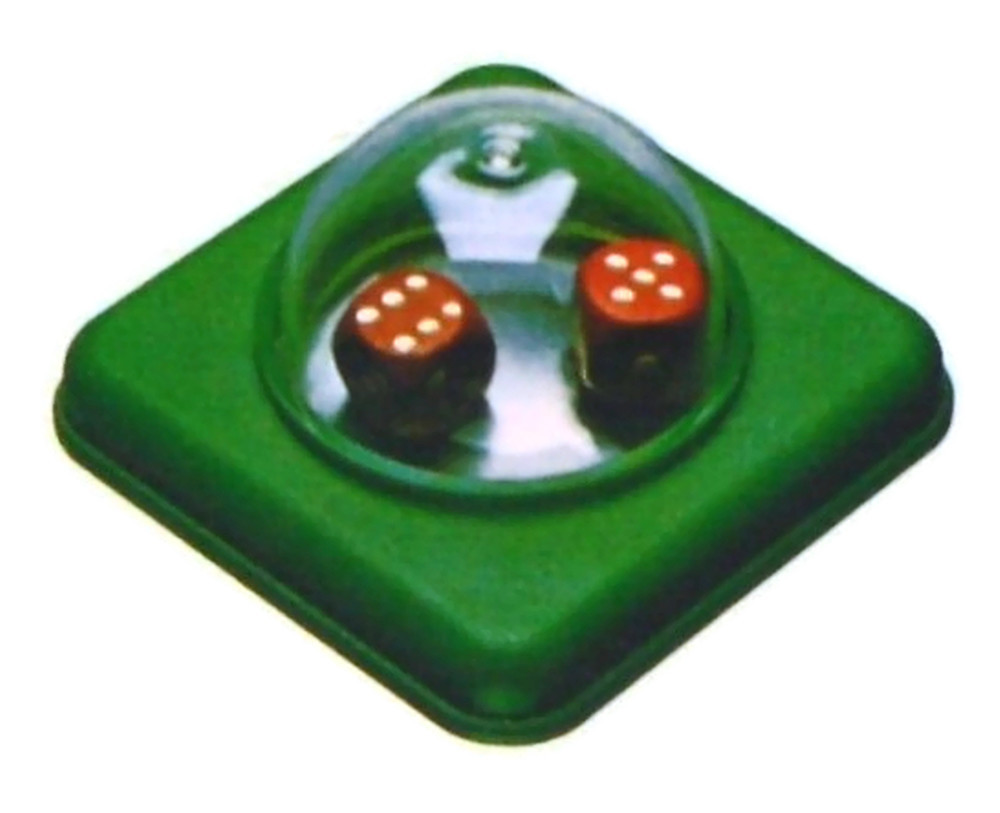 Size box
Height: 4.5 cm.

Length: 39.4 cm.

Width: 27.3 cm.

Some translations come from an automated system and may contain errors.
Country of origin
The Netherlands - Holland
Kind of object
Puzzle and dice
Theme
Dice game - family game - party game
Decoration
Clowns
Category
Vintage games
Color
Multicoloured
Number of players
Minimum number of players: 2 Maximum number of players: 6
Age
Age 6 and above
Difficulty
Easy - simple
Language of game rules
Dutch - French - German - English - Swedish - Norwegian - Italian
Game time
15 minutes
Author(s)
Jumbo (Hausemann & Hötte)
Publisher
Jumbo (Hausemann en Hötte)
Brand
Jumbo
Material
Cardboard - paper - plastic - wood
Particularities
With rules in 7 languages
Era
1974
Quality
Good vintage condition
Height
4,50 cm
Lenght
39,50 cm
Width
27,30 cm
Content
Complete
Shipping method
Parcel post with track & trace