​Rectangular shop counter tin with semicircular front and sloping lid with decoration peacock, parrot and bird of paradise by Van Melle Toffees, Breskens
SKU:

BT-3595-21
​Rectangular shop counter tin with semicircular front and sloping lid with decoration peacock, parrot and bird of paradise by Van Melle Toffees, Breskens
Manufacturer: Van Melle Confectionary Works Breskens Holland

Manufactured: wed J. Bekkers & son Dordrecht Holland

Date of manufacture: 1924 - 1928
---
Description
This is a beautiful shop counter tin for toffees by Van Melle, manufactured between 1924 and 1928. This high tin has three rectangular sides and a front with an extension with rounded corners. The tin is equipped with a sloping hinged lid with closure.
The decoration of this tin consists of an orange background with gold-coloured piping. The lid has a circle with a yellow background and a national coat of arms under the canopy with the text "Je maintiendrai". Inscription on the lid: "Hofleverancier" and "N.V. van Melle's confectionary works, Breskens Holland".
On the front we see a bird of paradise looking upon a branch between leaves. On the left side is a somewhat backwards-looking parrot (Ara). The right side shows a backwards-looking peacock on a tree branch between the leaves. All birds are enclosed in a gold-coloured frame. On the straight back wall, in an eight-pointed star with a black background, the image of the fisherman with a pipe and the letters VMCW (Van Melle's anniversary logo from 1925).
On the bottom of the tin in relief the text "van Melle's confectionary works, Breskens Holland"
Condition
This Van Melle shop tin is in a good vintage condition with normal traces of use and age-related traces of wear. No rust, no cracks, no holes. Photos are part of the description.
Dimensions
Height 26 cm

Length 24.5 cm.

Width 20.5 cm.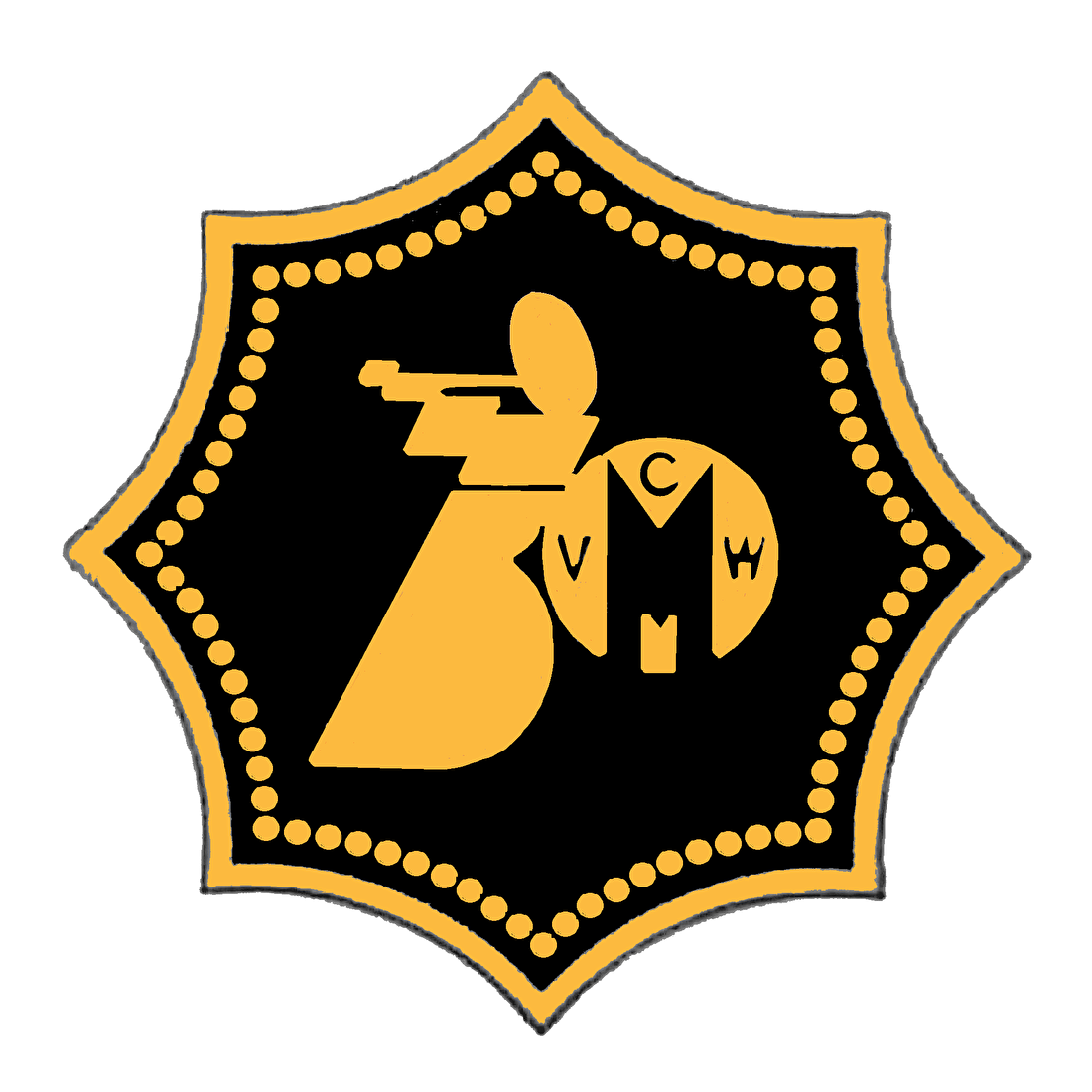 ---
Van Melle started around 1840 as a bakery in Breskens. They also sold sugar balls. In 1900, Izaak van Melle also began to produce these mechanical. About 1920, Izaak's brother Dirk-Machiel started a factory for biscuits and waffles.
In 1932 the Brothers Michael and Pierre Van Melle set off for Poland where they learned a procedure to produce soft fruit chews. From the trip they bring the original "Tell Dough" to the Netherlands, leading to the creation of Fruittella. Based on the Fruittella recipe they are inspired to create a peppermint flavoured candy to be later named Mentos.
World War II destroyed the Van Melle Breskens factory, forcing the company to move to Rotterdam. On 22 November the official opening in Rotterdam took place.

Some translations come from an automated system and may contain errors.
Country of origin
The Netherlands - Holland
Kind of object
Shop counter tin - Toffee tin - candy tin - tin - product packaging - holder
Theme
Packaging - coat of arms - coat of arms - bird - animal - flora - mythological person
Decoration
Peacock - Parrot - Bird of Paradise - logo
Category
Vintage tins
Color
Orange - multi-coloured
Publisher
Van Mellle Rotterdam Holland
Manufacturer
Van Melle Confectionary Works Breskens Holland
Brand
Van Melle Toffees
Material
Tin - metal - paint
Particularities
Hinged lid
Era
1924 - 1928
Quality
Good vintage condition
Height
26,00 cm
Lenght
24,50 cm
Width
20,50 cm
Shipping method
Parcel post with track & trace