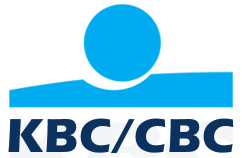 ONLINE PAYMENT METHODES: KBC/CBC
KBC and CBC
The major Belgian banks KBC and CBC provide their own payment solution for their customers, the KBC and CBC Payment Button. In this way, customers of both banks can make real-time payments in their familiar banking environment.
After you have selected as a customer for KBC or CBC, you will be forwarded to the online banking environment. The bank guarantees security during payment. Buyer is insured of a transparent transaction, without hidden costs. In addition, the consumer can pay amounts from € 50 to € 1,250 to two months later.
If you choose 'Buy now and pay later', KBC will upload the amount of the purchase to your account and the webshop will be paid immediately. The amount will automatically be removed from your account no later than two months after the purchase. This option is offered for amounts of 50 to 1,250 euros. Postponed payment is not possible for minors or proxy holders.
Pay with KBC/CBC?
Select this option in the payment menu.
Do you want to know more about KBC/CBC?
Visit the website of KBC/CBC