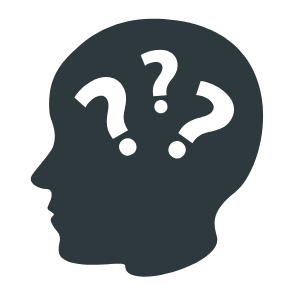 FAQs (frequently asked questions)
Does Retro & Design also buy?
Retro & Design does not currently purchase from private individuals. Unfortunately, we are also unable to free up time to provide a value indication for items you have questions about. After all, we are a webshop, not appraisers. We can't also make time available to find out prices of articles that have already been sold. We will not be able to answer questions via e-mail about this, given the amount of time and work involved here.
Does Retro & Design next to the webshop also have an existing store?
At this moment we only sell online. If you would prefer to see the product before you buy it, use the option to pay after receiving the product via "KLARNA pay later". *(where available).
Is it possible to have my order delivered to another address?
Yes, this can be specified when placing an order.
Does Retro & Design ship to all countries?
Yes, we ship worldwide to all countries abroad. Just pick the option "ship to" and choose the country listed where the order must be shipped to. Shipping costs are automatically calculated within the total amount of the order.
Is it possible to pick up a package yourself?
We have the possibility to send your parcel to a DPD pickup parcelshop. This can be chosen in the payment options *(where available).
Which parcels services does Retro & Design use?
We're giving you the choice between several shipping services (if available in your country).
PostNL

who collaborates with several partners in countries worldwide.

DPD

(cheaper when you have a parcel above 2Kg.)

DPD Pickup Parcel shops

(According to DPD there is always a Pickup parcelshop nearby).​
How long does it take for my order to arrive?
After your payment is received you will be informed by email with an order confirmation. The order will be shipped immediately at the same day or the day after, except on Weekends, Sundays and holidays. You will receive a message when the order has been shipped. Standard delivery time is 1 to 2 working days for shipping in the Netherlands. Of course, delivery time depends on the country the order will be shipped to. We deliver around the world. Keep in mind your order will be shipped from the Netherlands. Depending on your country it may take from 1 up to 10 days before you receive your order. Shipments to the UK will take approx. 2 till 4 days.
What if a delivery is damaged on arrival?
At Retro & Design orders will be packed as carefully as possible. Nevertheless, it may happen that a product does not arrive in the condition that we've sent it (aside from damage/wear that is specifically mentioned in the product details). When you get in contact with us by e-mail and inform us about the situation make sure to enclose photos confirming the damaged item(s). The amount for damaged items will be refunded to your bank account.
Which payment options are available?
We have extensive payment options. Check here for the possibilities.
Do I get a receipt?
If we receive your payment you will receive a payment confirmation by email. Along with this email, you will get a detailed invoice with your order(s) and shipping costs. Also, we will inform you by email once the order is shipped. When you pick up your order at our place you will also receive an invoice from us.
How do I use the shopping cart?
Are you looking around in our webshop, but you don't know exactly how to order the products? We will explain to you step by step how the shopping cart works.
Help, my country for shipping is not listed…
You want to order something from our webshop, but your country isn't listed in the section "Ship to"? No worries. Please contact us, and we will make sure your country will be added.
I still have another question.
Do you have a question that is not answered here, or you can't find any information about on our website? Please contact us at info@retro-en-design.nl You can also reach us by using the contact form. Leave your name and email, so we can contact you.